"It is our responsibility to ensure the money we pay as tax is utilized for the betterment of society and the citizens. Instead of turning our back and saying there is no point in intervening in these issues, we should change our mentality and start questioning the wrong"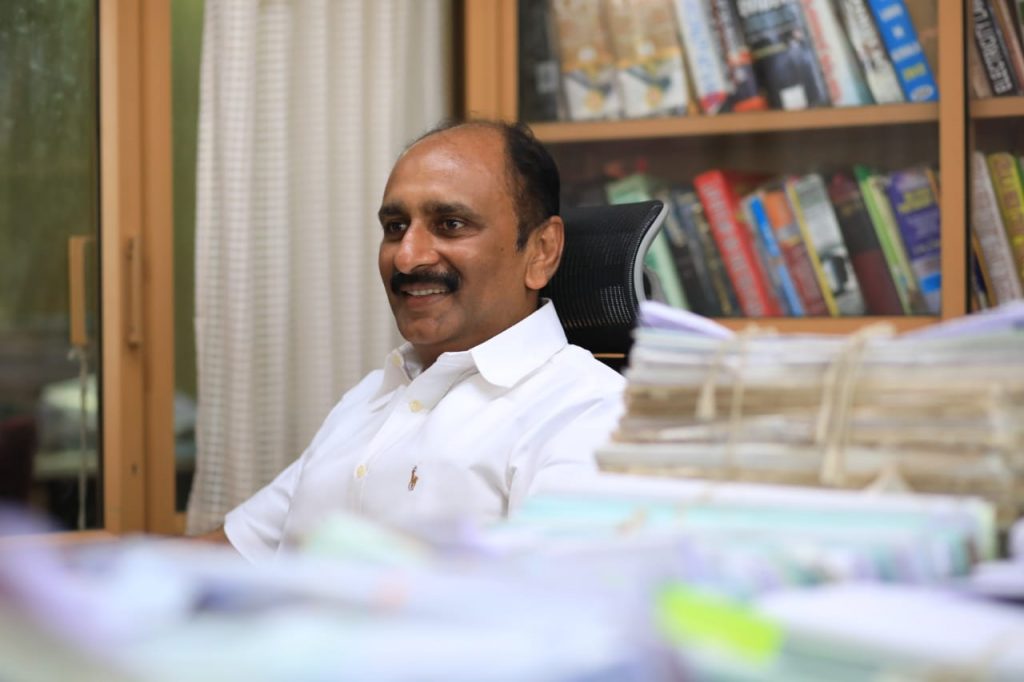 Advocate Shaji Kodankandath is one of the top-tier civil lawyers in Thrissur with an experience of more than 26 years. After passing out from the Law Academy, he enrolled on 29th January 1995. He started his career as a junior to advocate M.P.Sreekrishnan and worked there for 6 months. During this time, he learned how to run an advocate's office, gained skills in office administration and acquired practical knowledge about Indian law, courtroom and it's running. This helped him to become a resourceful man.
During the fall of 1995, Mr. Shaji joined advocate K.Devadas, who was known as the best civil lawyer in Thrissur, as a junior and worked in that office for 9 years. Here, he was able to gain more practical knowledge and experience about Indian law which helped him to perceive that the best way to learn law is to see the great professionals at work. The way a professional advocate works will teach you more than what you have studied in the Law Academy. He comprehended that the secret recipe for success is pure hard work, responsibility and concentration. He also got the opportunity to study a variety of civil cases which taught him how to put forth his propositions with amazing clarity. This turned him into a highly talented advocate.
In 2004, Mr. Shaji started practising law independently. With nearly 10 years of experience, he was able to grow swiftly into one of the best civil lawyers in Thrissur. He had advocated the most complicated civil cases in the history of Thrissur. He also got the opportunity to advocate a few criminal cases which gave him a wide knowledge in criminal psychology. This helped him to gain the best clients in Thrissur.